Ingredients
1 cup fresh

pumpkin seeds
Directions
Roasted Pumpkin Seeds
are healthy and so much fun to eat them as a snack. They're high in protein and fiber, so they will be perfect for a family treat. There are maybe plenty of seeds you exhume and discard from your soon to be Jack O'Latern, but after you notice how easy to roast them, you might think twice to throw them. Just give a quick roast away and they will be a crunchy and delicious snack. They are perfect for grazing as well as tossing into salads, or sprinkling over soups and savory bakes, it depends on the spices you add.
So, don't throw away those pumpkin seeds! Just give a try and you will love it.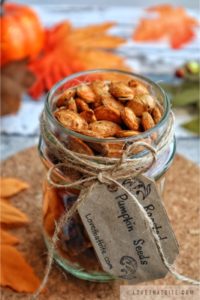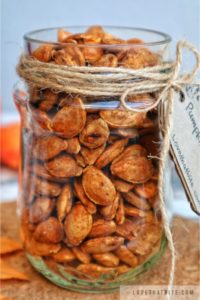 Note:
Pat dry the seeds before roast them in the oven is very important. Excess water can create steam in the oven, which prevents the seeds from crisping.
I used smoked paprika and chili flakes to season the seeds, but feel free to experiment with other spices.
(Visited 570 times, 1 visits today)