Ingredients
some drops of

food coloring

optional
Directions
Meringue Kisses
or known as Schuimpjes in my hometown are adorable and so easy to make. Anytime I have some leftover from egg whites and I don't want to throw them away, so  I just make these meringue kisses. These classic treats remind me of my childhood when my sisters and I snatched these meringue kisses because they taste so heavenly for kids. To make the cute meringue kisses you only need basic ingredients egg whites, salt, sugar, and cornstarch. It has light, airy and crisp texture.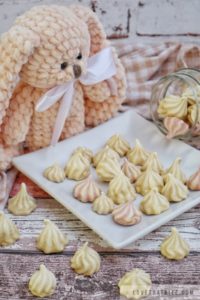 They are really perfect for any event, like birthday, baby shower, Christmas party. I use these meringue kisses also for decorating a birthday cake. If you want to know how I made this beautiful cake just click in here.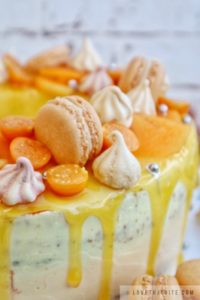 Just give a try and surely you'll be unstoppable when you start eating one edlekarna.cz/! If you make this meringue kisses, I would love to see how beautiful yours turned out, so don't forget to post some pictures on Instagram and tag me #lovethatbite and I'll find it to let you know I'm lovin' it!
Note:
Make sure that the bowl and beater that you are using to beat your meringue is clean and grease free.
A tiny bit of yolk can also ruin the meringues, so be careful when you crack the eggs.
Do not over-beat your batter.
Store in an airtight container for up to two weeks.
(Visited 1,154 times, 1 visits today)
Steps
Preheat oven to 100°C and line a large cookie sheet with parchment paper.
Place egg whites in a small bowl, then let stand at room temperature for 30 minutes.

10 mins

1 mins

5 mins